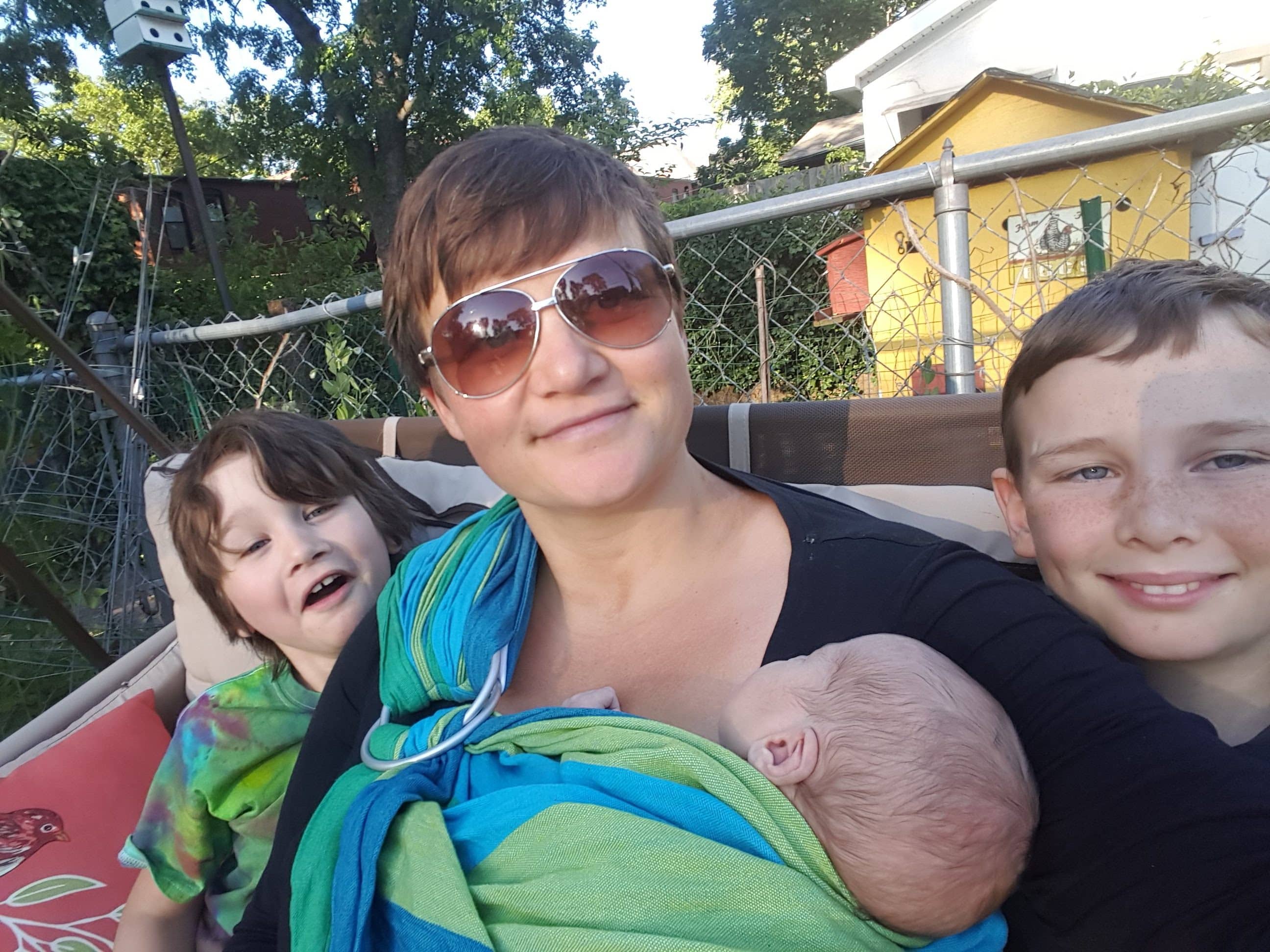 09 Jul

Linsey's Postpartum Essentials – Feeding & Breastfeeding
Feeding & Breastfeeding
Soothies/hydrogel pads. – you might never have nipple pain, but if you do, our clients swear by these.  In my experience, just having something on hand to try when you are having trouble helps a lot.  Walgreens isn't open at 

3am

, usually.  SHOP NOW
Breast pads. I recommend people start with a small pack of disposable pads simply because you don't know whether or not you will leak at all after the first few days.  Reusable pads can be expensive.
Lanolin, nipple butter or something similar.  Not super evidence based for much, but feels good.
Breastfeeding pillow. This is not strictly necessary, but many first time moms especially really like the added support.  I like the My Brest Friend pillow much better than the Boppy!  SHOP NOW
Breast pump.  Most people can get a double electric pump from their insurance company now. This is the most common DMD provider, so start there.  Even if you never plan to give your baby a bottle, its not a bad idea to have a pump just in case. Top picks are the Spectra, the Medela Pump in Style (PIS) and the Hygea.  Its easy to find parts for the PIS and it easily works with any narrow-width baby bottle, so that is usually what I recommend.  If you won't be working or traveling away from baby you can plan to simply hand express or get a simple hand pump.
Milk storage bags.  Any kind.  You can waste a day reading Amazon reviews on the various options, but they are all basically the same.
Bottle-Feeding
Bottles.  Even if you think you will never, ever give your baby a bottle, you might at some point. While there are countless brandson the market, occasional bottle feeders don't need to stress too much about it.  Register for a bottle that is BPA free or glass and that is compatible with your breast pump.  A few are fine for people who bottle feed infrequently.  10 or so for folks who bottle feed more often.  In the early months 4oz bottles are just fine, but eventually you will use the 8oz size also.
Nipples.  For babies who are breastfeeding, most IBLCs seem to recommend the Dr. Brown's nipples, Stage 1.  There are an awful lot of products out there marketed as being "more like the breast", but actually this old-style shape is better for breastfed babies because they can latch on to the base of the nipple.  With the wider "breast shaped" nipples, babies usually just latch on to the tip.  While nipple confusion isn't really a thing, feeding confusion can be, so its important to get a slow-flow nipple and have whoever will be bottle feeding your baby read up on how to bottle feed a breast-fed baby.
Formula.  If your goal is exclusive breastfeeding, we don't recommend having formula in the house. If you get samples in the mail, you can give them away before baby comes or put them far away up high on a shelf so they aren't in your face. While formula isn't bad for babies, it can be easy to get frustrated and give the baby a bottle in those first few days and regret it later or have it effect your supply.  Also, if you need it, formula is easy to get at any grocery store or drug store. If you do plan to or have to exclusively formula feed or combo feed, any formula for babies is perfectly fine. They all meet the same rules and guidelines for infant nutrition. Because of the serious risk of malnutrition and infection, we don't recommend homemade formulas.  If you need to supplement, donor milk or formula are the best choices.
Other feeding stuff
Sippy cups – two to start are fine.  Sippies have a way of sitting around with liquid in them for a long time, so pick ones that are BPA free and easy to clean.  Also, you don't need sippy cups. We did not use them at all for our last kid, and he is our best water drinker.  A non-breakable cup is fine.  We use copper moscow mule cups 😀
Bibs – you will want a couple of those.  Consider your own comfort level with messiness when choosing ones that are bib shaped or smock shaped.  Or just feed the baby naked and rinse.
Utensils, plates, etc – consider metal or wooden ones.  But cute plastic ones are practically free at IKEA.
Feeding station – some kind of high chair or secure booster is pretty helpful for feeding baby.  I love this inexpensive seat from fisher price.  Frankly, I don't want to look at a high chair and this is both high chair and booster.  Its great. SHOP NOW