Bellybinding
After birth, everything feels loose, and jiggly and, well, different! All your muscles and organs are trying to settle back into their pre-pregnancy spaces, but it takes some time. Many different cultures have believed in belly binding, and while I was working on the border of Mexico, many new grandmothers took the binding very seriously! Mothers would be bound tightly as soon as possible, always starting low on the hips and working upward, in order to encourage the uterus back into it's pre-pregnancy position.
It is believed that a bengkung binding can:
* flatten your postpartum tummy and tighten the abdomen
* protect the internal organs as well as help swollen organs return to their pre-baby state
* promote good posture (that will aid in breastfeeding)
* cover belly for more discreet breastfeeding (if worn under clothes)
If you would like to try Belly Binding, it can be started 3 days after a vaginal birth, and typically, 4-6 weeks after a cesarean. Mothers can wear the binding 24 hours a day, but typically find 12-15 hours to be comfortable and give them time to wash and dry the binding.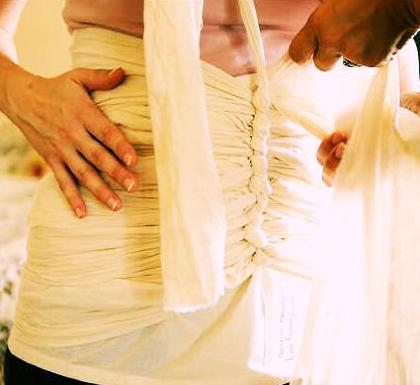 Our fee includes binding you for the first time, teaching you how to bind yourself and a beautiful binding to keep.

Postpartum Doulas
If birth doulas "mother the mother", postpartum doulas "grandmother the mother". Postpartum doulas offer extra TLC for both mother and baby during those first critical weeks. You schedule her for the hours you need help the most…yes, even the 12am to 6 am shift! She is there for you, to help you transition to parenthood as smoothly as possible.

What a postpartum doula does changes from day to day, as the needs of the family change. Postpartum doulas do whatever a mother needs to best enjoy and care for her new baby. A large part of their role is education. They share information about baby care with parents, as well as teach siblings and partners to "mother the mother." They assist with breastfeeding education. Postpartum doulas also make sure the mother is fed, well hydrated and comfortable.
Doula support can last anywhere from one or two visits to more than three months, and each doula offers different options for scheduling. Some doulas only do days, and some love overnights. Some will do just a few hours a day, and some want a full shift.
A doula's focus is not solely on the baby, but on fostering independence for the entire family. The doula is as available to the father and older children as to the mother and the baby. Treating the family as a unit that is connected and always changing enables doulas to do their job: nurture the family. The goal of a doula is to nurture the parents into their new roles. As they experience success and their knowledge and self-confidence grow, their needs for professional support should diminish.
Do you think you will need an extra pair of hands or a little extra support after your baby comes? Contact us for more information about Embrace Postpartum Doula options.

Placenta encapsulation
Placenta encapsulation is gaining popularity! By dehydrating the placenta under low heat, pulverizing and encapsulating it, you can gain the benefits of your placenta without having to handle the preparation yourself.

Our placenta encapsulationist will come to your home the day after the baby, and handle all of the hassle and just leave you with a beautiful bottle of 75-120 capsules.
We can also make you a placenta tincture or print!
Ingesting your placenta is said to assist with:
​
Faster postpartum healing and decreased bleeding
Increased milk supply

Balancing moods and emotions and decreasing your chance of postpartum depression
Increasing energy levels

Replacing hormones and nutrients, including iron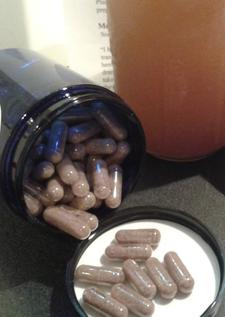 Embrace Botanicals
Balms for the Body and Salves for the Soul
Postpartum healing kit!
3 Herbal salt sitz tea bags, each makes 8 cups of postpartum sitz bath concentrate.

A sitz bath that fits on top of your toilet
Itchy Owie salve to heal hemorrhoids and tears (or for anything that is itchy or owie)
Boobies and Bums Botanical Balm, a balm to help your nipples adjust to breastfeeding, and your baby's bum to adjust to diapers
Rescue Remedy to soothe both you and your baby during those overwhelming moments
Bonus~ Sleepy Baby Massage Oil, an all natural, organic massage oil for baby's tender new skin, with essential oils of lavender and chamomile​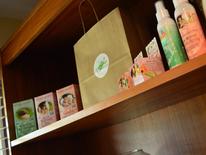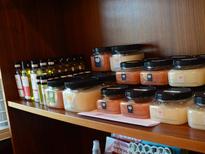 Contact us

to set up a kit for you!

"One way to measure a particular doctor's openness and attitude toward women in general is simply to ask about the doctor's opinion of midwifery."
Marsden Wagner

804-596-BABY (2229)

Open Tuesday thru Saturday 10-6

Open for Babies...ANYTIME!

130 Buford Rd
Richmond VA 23235

Embrace Birth Virginia 
130 Buford Road, Richmond VA
804-596-BABY (2229)
info@embracebirthva.com
​​Copyright ©  2017 Embrace Birth Virginia. All rights reserved.