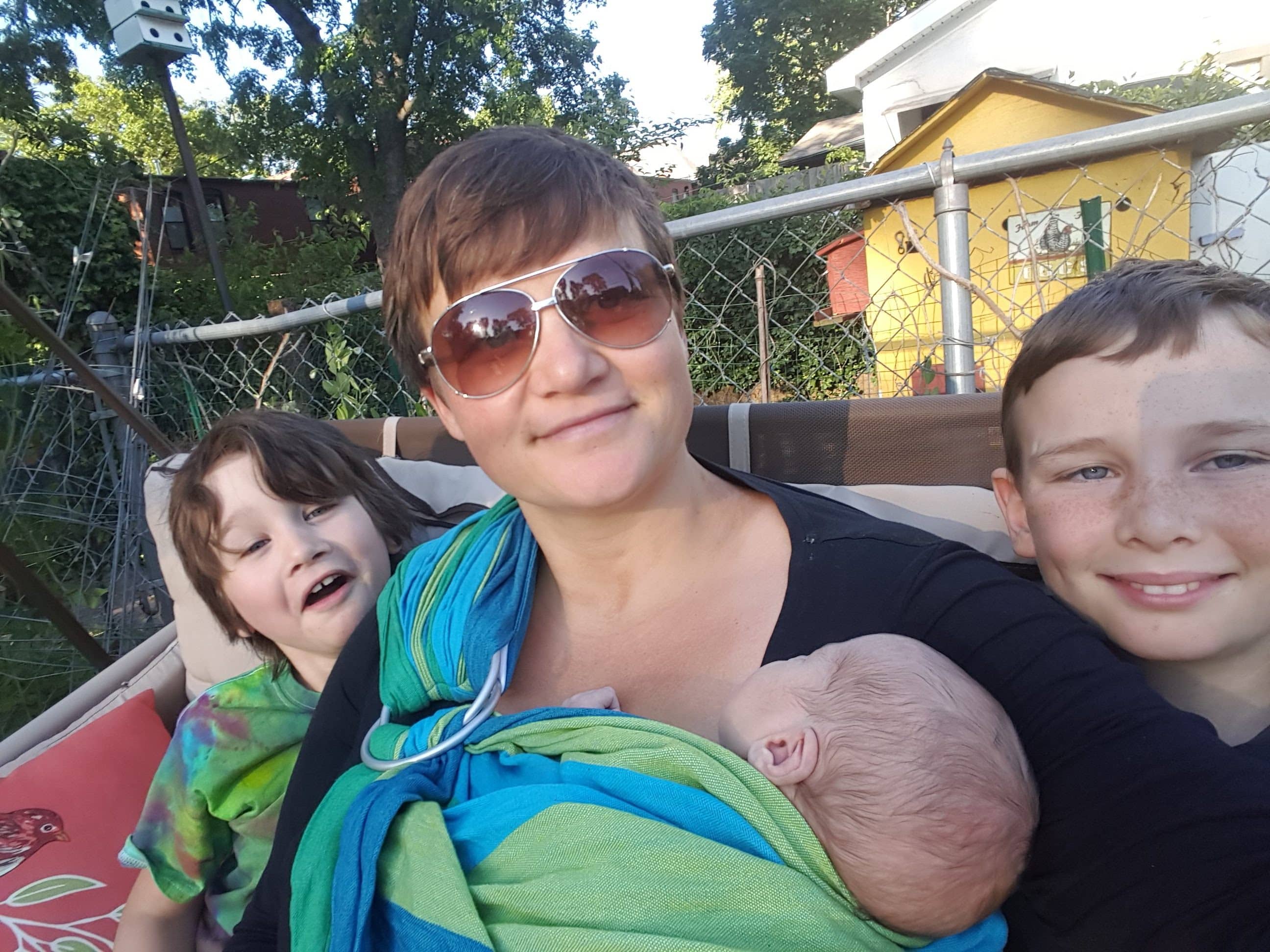 25 Jul

Linsey's Postpartum Essentials – Fashion & Beauty Sleep
Clothing
Everyone wants to get you clothes.  Everyone wants to get you cute newborn clothes, the kind of clothes you'll need maybe never.  Assuming you will be doing laundry every 2-3 days (you will) here are my thoughts about newborn clothes:  you don't need much!
2-4 infant gowns
4-8 onesies
4-6 one-piece pajamas
2 blanket sleepers
1-3 sweaters or jackets for the winter
4-7 pairs of socks or booties.
4 rompers or other outfits
Repeat for the different ages
Sleeping
This is a minefield, isn't it?
I will say this about sleeping.  If you are going to use a baby sleep surface in order to avoid co-sleeping, make sure that baby sleep surface is approved for infant sleep.  The only sleep surfaces safe for babies are items marketed with the words "crib" "pack and play" or "bassinet"  Rockers, bouncers, co-sleepers, car seats outside of the car, dock-a-tots, etc, are not safe for unsupervised sleep.  They are either too soft (in-bed co-sleepers), can obstruct airways or have the potential for positional asphyxia.
If you plan to co-sleep, and even if you don't, please follow the "
Safe 7
" of co-sleeping.  Nothing to buy!
Sleep items
Crib or pack and play.  No bumpers, quilts blankets, stuffed animals or toys in there.  Boring. This modern area of parenting favors the minimalist, I have to say.
2-3 fitted sheets for the crib or bassinet
Bassinet, if your pack and play doesn't have a bassinet attachment.  The arms reach co-sleeper is a favorite but I'm not sure anyone actually uses them?
Swaddle blankets, or zip suits, 3.  Swaddling is safe the first few weeks only, and not while bed-sharing.  As soon as baby can roll, it time to ditch the swaddle blankets.
Sleepers (my babies wore these all the time, so in my view this is one item you can't really overdo)
Transitional swaddle blankets like Zipadees or sleep sacks.  We loved sleep sacks with this 3rd baby!
Baby monitor.  Guys, I had my first baby in 2005 and I thought our cordless audio monitor with two receivers was amazing. I've since had two more children and I still don't understand the need for a video monitor. Let alone one that feeds to a phone. I feel like I need that now, when I leave my older kids at home, to check and make sure they're not up to no good :D.
Personal minimalist parenting outlier alert.  I totally bought an Owlet with our last baby and loved it.  I was so extremely and irrationally worried about SIDS, and it gave me a ton of peace of mind.  Worth every penny, though I got mine used, half off.
COMING SOON: POSTPARTUM ESSENTIALS – BATH & PLAY TIME