We're here to answer any questions you might have!
Bring a list to each appointment at the baby birth center and we will happily customize your 45 minute appointment to answer your specific questions.
How often do you see me prenatally?
We will see you on the same schedule an obstetrician would. We can begin care as soon as you are ready, although most mothers chose to start between 10-12 weeks. After our first visit, we will meet every 4 weeks until 28 weeks, every 2 weeks until 36 weeks, and then every week until your child is born.
How often do you see mothers and babies after the birth?
We believe postpartum care is as important as prenatal care, particularly for first time mothers. So many changes in such a short time means most mothers need lots of support. Your midwife will come to your home 24-36 hours after the birth to check on you and your baby, as well as perform the metabolic screen, if you have chosen it. Then we will see you in the office at 1 week, 2 weeks, 3-4 weeks and finally at 6-8 weeks. During this time, we are able to make sure both you and your new baby are healthy and thriving.
What about lab work and ultrasounds?
We draw any labs that are necessary right at Embrace. We usually recommend a prenatal panel at your first visit, a glucose test at 28 weeks, and then a CBC and a Group B strep test at 37 weeks. Some mothers need a few more tests, and some choose a few less.
We usually recommend a fetal anatomy scan be be done between 18-20 weeks. The baby is fully formed by then, which minimizes any risk, and allows us to get as much information as possible (and even determine the sex of the baby, if you want).
What do midwives use at births?
Your licensed and certified midwife always bring her heart, hands and experience—and has lots of supplies! We have water proof dopplers to monitor your baby throughout labor, all the equipment to watch your vital signs, sterile tools such as scissors to cut the cord, resuscitation equipment, baby scales, herbal tinctures, homeopathy, medicines to treat hemorrhage, IVs for dehydration, oxygen…our supplies are virtually limitless
Do I need a doula?
We think everyone needs a doula! They are magical creatures who make sure you have a never ending supply of physical and emotional comfort. Some women and men feel that a doula will take the place of the partner- but a great doula supports the whole family, and encourages a partner to do what they do best – love the birthing woman!
So, we are pretty strict about doulas for first time mothers, VBAC mothers, and mothers who have never had an unmedicated birth. A doula will "mother the mother" and keep you feeling comfortable. Embrace Midwifery Care & Birth Center has list of doulas we love and have worked with, we have doulas that offer great discounts based on need, and of course, you are always welcome to bring a doula you've hired independently of us. No matter where you find your doula — find her! She's an important part of the team
What if I can't take the pain?
Only a small percentage of our mothers transfer for pain relief, and those are usually due to babies who are in troublesome positions. We encourage doulas and Hypnobirthing childbirth education classes to help you cope, and we offer TENS units, sterile water injections, heat packs, rebozos, birth swings and tubs to help!
When mothers are educated, supported and in familiar surroundings, those endorphins do their work and mothers do great.
What if there is an emergency?
Although out-of-hospital natural birth is safe for low risk mothers, emergencies can and do happen. This is one of the many reasons you want to hire a midwife with a great education and out of hospital experience. Licensed midwives are the only midwives in the USA trained in handling out of hospital emergencies.
Very few (less than 2%) of births need emergent transfers, and we are happy to say that the birth center has EMS available 24 hours a day, just across the street. Johnston Willis and Chippenham Hospitals are a little over 3 miles away and we have a very detailed transfer plan in place should we need to go to the hospital quickly.
What medicines are available at the birth center?
We have medicine to slow your bleeding after birth, antibiotics for GBS positive clients, IV therapy and Zofran if you are dehydrated or vomiting. We have oxygen, in case you or your baby needs a boost. All of our medicines are ready at every birth, but are only used if needed. For the baby, we offer erythromycin ointment to prevent eye infections and we offer Vitamin K by injection or oral drops.
Isn't midwifery care expensive?
The average cost of an uncomplicated vaginal birth, in the hospital with a doctor, is almost $12,000 in Richmond VA. After deductibles, co-pays and items not covered by insurance, many families find midwifery care to be less expensive than filing a claim. In comparison, natural birth center and even home birth costs are a small fraction of that and is inexpensive for the amount and quality of care received.
Here's a rough estimate of our average time spent with a client:
12-14 hours of prenatal visits. We often spend more time together during our initial interview than doctors spend during the entire pregnancy!
6-48 hours of labor and birth. Personal, complete care by midwives, doulas, and nurses you know and trust.
4-6 hours of immediate postpartum care. Comfortable, spacious queen beds, newborn exam, postpartum education and lots of smiles and TLC. You just had a baby!
4-6 hours of postpartum visits for you and your new baby, including your first visit in the comfort of your own home.
24/7/365 midwifery access for labor and emergencies from your 37th week to 2 weeks postpartum
Please refer to our fees below on this page.
We are used to saving and paying for lots of things that are important to us. Engagement rings and weddings. Cars and down payments on houses. Vacations. That dog you've been dreaming of. New furniture. We spend our money on things that are important to us, things that enrich our lives, things that are once in a lifetime, things that create beautiful memories. You only will birth the baby you are carrying once. Ask any woman, even one 80 years old, what her birth was like and she will tell you her story. She will tell you the details, and tell you the victory, and yes, tell you the troubles. Your baby being born gently and with love is priceless.
If you have traditional insurance, it can be confusing…
Deductibles, co-pays, in-network, out-of-network.. and did you know that even if you go to an in-network hospital, you might receive care from an out-of-network doctor or anesthesiologist, and have to pay BOTH in-network and out-of-network deductibles?
What about items that aren't covered under your policy?
Does your baby have a deductible, too?
Will your pregnancy cross over your policy's year end, and will you need to pay an additional deductible?
The average cost of a vaginal birth in Virginia is $12,525. That didn't include prenatal care, newborn care, or the additional costs of a cesarean birth, which is a 34% chance in RVA.
These are the problems and issues that mainstream medicine and health insurance has left us with. And here at Embrace, we can't fix it. We totally wish we could.
There are endless insurance companies and policies, and we are not able to handle the huge undertaking that billing entails. So at Embrace, every family pays our cash price or insurance deposit by 32-36 weeks. We offer financing until then, and we partner with Medloan if you need more time.
If you have private insurance, you have 3 options:
We are contracted with a professional billing company that specializes in midwifery and birth centers. We offer free Verification of Benefits for clients interested in birthing with us! Just call our front desk at 804-596-BABY(2229) and our office manager will be happy to walk you through it. A Verification of Benefits will give you an idea of what your insurance company might cover.
After you get your Verification of Benefits, you can call your insurance company and ask for a GAP exception. This is the exception that insurance companies can allow if there are no in-network providers in the area for the service you need. If granted, it means they will pay your claim as if we are in-network with them!
For people with very high deductibles, sometimes they decide to not use their insurance and instead pay with their FSA card.
Tri-Care — Thank you for your family's service! We are a Tri-Care Select Provider and our professional fees are covered at 100%, however, our facility fees are not usually covered. We are happy to discuss with you how that looks for our military families.
Medicaid — Sigh. Medicaid is tough. Although we are licensed Medicaid providers, the powers and politics have created a struggle for us to be able to be reimbursed for Medicaid clients. Call your representatives and holler. Many people are working at a legislative level to get it fixed! We have a very, very specific process to maximize your chances of getting your professional fees paid, but Medicaid does not cover our facility fees. We offer sliding scale and payment plans to help!
FHA/FSA — You are welcome to use your benefits to pay for your care with us.
MediLoan and Credit Cards — We are happy to say we have a loan company that finances our care. If your credit is good, up to 18 months is interest free! If your credit is…well…troubled, they have other options that have reasonable interest rates. Some of our clients use their credit cards to finance care.
Creative Solutions — Having your baby somewhere you love is important Some people have crowd-funded. Some have asked for donations at their baby shower. Some have doubled down on their budget and cut out all extras to make it happen. Some have sold second cars or gotten second jobs.
We Finance, Too! — And finally, we take payments! A deposit for care at your initial visit, then we will divide your balance up over the remainder of your pregnancy, up to 32 weeks. Call us! We are happy to explore any and all of these choices.
Some Useful & Reliable Websites
Aviva Romm MD
has some great information about Herbal Medicines in Pregnancy.
Mama Natural is our favorite website and resource overall!  SO much good information.
PubMed for is hard core medical info!
Cochrane Collaborative for trusted evidence.  Informed Decisions. Better Health.
American Academy of Family Practitioners  a less interventive approach than ACOG
Dr. Sears a trusted resource for parents through pregnancy, birth, breastfeeding, beyond.
Kelly Mom for great, reliable, down-to-earth information for virtually any question.
Belly Belly is an Australian based resource that is wonderful.
Evidence Based Birth is a website to help you sort through all the evidence.
Dr. Jack Newman  is Canada's leading breastfeeding expert.
La Leche League  is the world's resource for breastfeeding information and support.
The Happiest Baby on the Blocktechnique is pure magic for calming fussy babies!
Purple Crying Gas? Colic? Reflux? This is a great resource for understanding why babies are fussy.  Hint: It's probably not your diet!
Circumcision a page that looks at the pros and cons of circumcision.
Circumcision information for more circumcision info, but this page is definitely anti-circumcision unless medically necessary.
Dr. Brewer's pregnancy diet has good studies minimizing your risk of gestational diabetes and pre-eclampsia.
March of Dimes offers wonderful info, especially regarding pre-term labor and genetic testing.
Spinning Babies helps you get your baby in the perfect position for labor and birth. Start early!
Water birth is good for mamas and babies.
Hypnobirthing is magic…I have seen many, many mothers using Hypnobirthing labor and birth with ease.
Bradley Birth is the original husband-coached childbirth class.
Lamaze is the original childbirth class.
Women, Infants, and Children or WIC, serves low-income pregnant, lactating and postpartum women and children up to age five.
Herbs in Pregnancy can be a safe alternative to medicines, but be educated.
Over the Counter Meds in pregnancy. Know what is safe for those minor illnesses and irritations.
Essential Oils in pregnancy can be safe, but be sure you have accurate information. This is an excellent resource.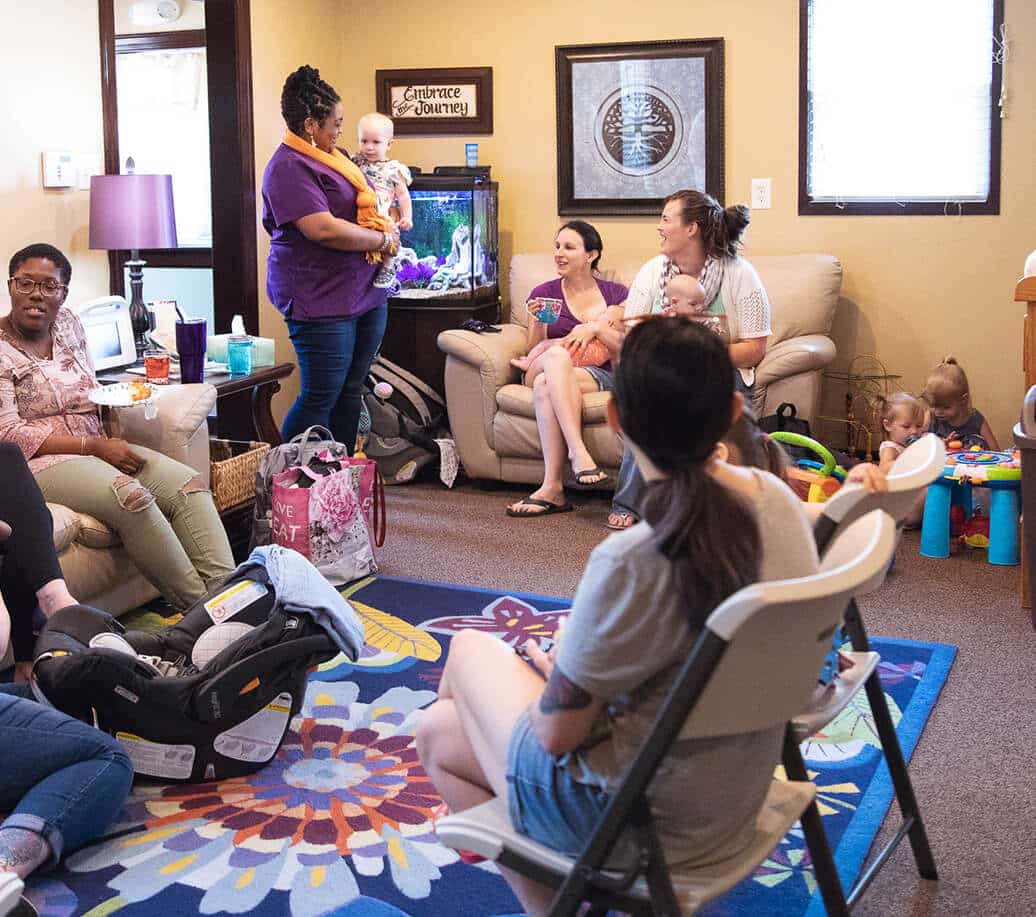 Send Us a Message
for More Details!
What kind of birth do you want ?
We can help make your birth dreams come true!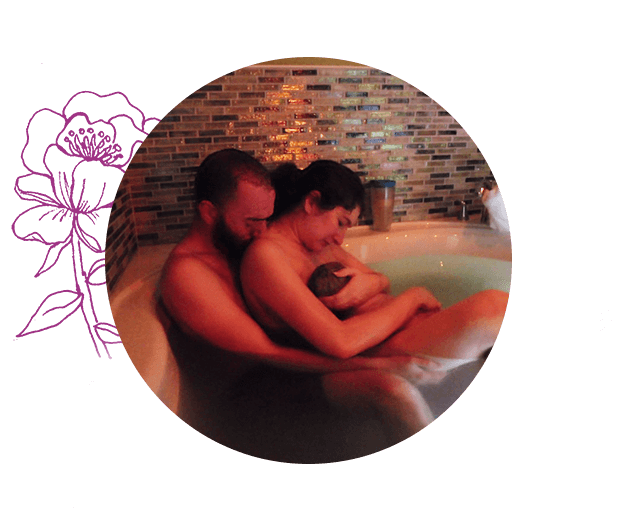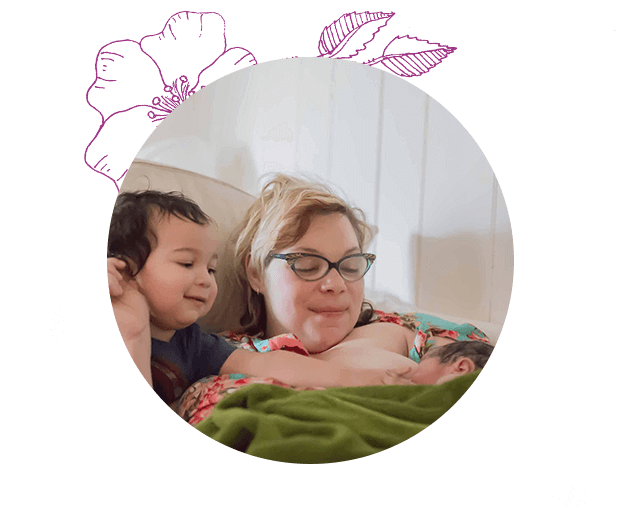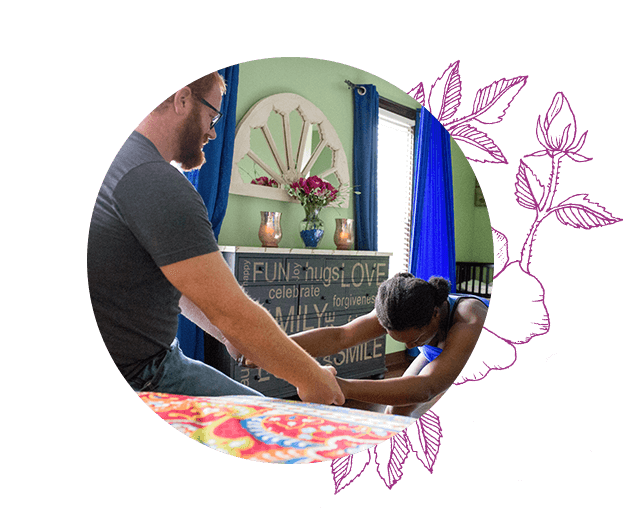 I want to give birth at a luxury birth center!